About Me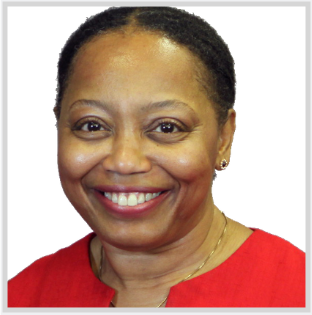 Hi, I'm Leticia Berg. I am a Psychotherapist currently working in private practice, serving clients in Southeast Michigan* and Southern California.**
I am currently delivering therapy services exclusively via Telehealth.
In the past, I have worked extensively in hospital and community mental health settings, providing clinical support and counseling for various medical personnel and patients. From 2014 to 2016, I served in the Oncology, Pre-Surgical, Critical Care and Cardiology Cath Lab units as a Clinical Care Extender at Glendale Adventist Hospital in Glendale, California. As an intern with UCLA's Emergency Medical Research Associates in 2015, I also spent more than a year assisting Emergency Room staff with specialized research on head trauma patients at Santa Monica Hospital.

Although I started full-time work in private practice in 2019, I have been practicing intermittently as a therapist and personal development counselor since 2009. I earned my Master's Degree in Clinical Psychology from the Michigan School of Psychology in Farmington Hills, Michigan. I am currently a doctoral student in Clinical Psychology at Fielding Graduate University based in Santa Barbara, California. In addition, I have a certification in Clinical Hypnotherapy from the Hypnosis Motivation Institute in Tarzana, California.
I am a member of the American Psychological Association, the Michigan Psychological Association, the Hypnotherapist's Union Local 472, the Association of Women in Psychology and the Association of Black Psychologists.
To learn more about the therapeutic process for personal and emotional development, contact me at:
(248) 436-4940 (For Michigan Clients)
(818) 732-4556 (For California Clients)
Or fill out the form on this page.

*PLEASE NOTE:
For Michigan-based clients, I accept the following insurances: Blue Cross Blue Shield, Blue Cross Complete, Meridian, Aetna Better Health and Medicaid.

For California-based clients and those not using insurance, I offer a sliding scale for the first 3 months of therapy. Please call or email for details.
I commend you for taking steps toward increasing your mental health and well-being and I welcome any questions, comments or discussion you'd like to have about the topic. You can email me with your concerns at leticia@BergPsychotherapy.com.
I look forward to supporting you in maintaining good mental health and encouraging you on your personal development journey!
*Supervised by Dr. Felicia Brabec, Ph.D, co-owner of Arbor Wellness Center. The state of Michigan permits a Limited License Psychologist to practice under the supervision of a Michigan Licensed Psychologist.
**The state of California does not require licensure for hypnotherapy. California Business and Professions Code 2908 allows hypnotherapists to provide "vocational or avocational self-improvement" counseling and to work under referral of persons licensed to practice psychology, dentistry or medicine. Hypnotherapy services provided by Berg Psychotherapy are complementary to healing arts services licensed by the state and in accordance with acquired training and experience.